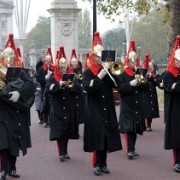 Durée : Demi-journée
£220
Tour original pour découvrir le centre de la capitale et un choix d'un extra parmis :
La cérémonie traditionnel 'le changement des gardes'
Une visite d'un musée
Découvrir quelques magasins de plus de 300 ans
Sur les traces d' Harry Potter
ou bien un 'Pub Lunch'
Itinéraire:
Big Ben, London Eye, Westminster Abbey, Downing Street, Tower Bridge, Piccadilly Circus, Cleopatra's Needle, Lloyd's Building, St Paul's Cathedral, Buckingham Palace, Trafalgar Square, Park Lane, St James's Palace,
Hamleys, Eros, The Monument, Oxo Tower, Houses of Paliament, le magasin de Luxe Harrods, le quartier de Shakspeare, Borough market….
et biensur quelques autres surprises en passant, comme le magasin de thé toujours ouvert depuis 300 ans ou le plus vieux magasin de chapeau sur mesure au monde ouvert depuis 1676….
″Des Romains au 1er ministre David Cameron, en passant par Guillaume le Conquérant , Henry VIII , Christopher Wren, Shakespeare et sans oublier les Beatles ou Churchill vous découvrirez Londres et ses 2000 ans d'histoire.
Comment c'est personnages ont contribué a l'évolution de cette capitale toujours aussi dynamique …″