We can organise tours and treasure hunts for your team.
We can also get tickets, book tables and organise transport for your group.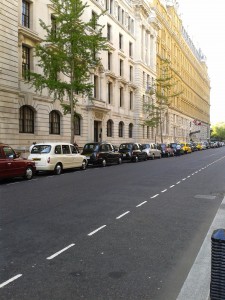 Get in touch
See comments below (in French) from a happy client. We organised their day in London. From the Eurostar welcome, we took them to a restaurant that we had recommended and booked, and to specific sites that matched their brief and that we had researched in advance.
″Bonjour David,
Je tenais à vous remercier pour l'excellente journée passée hier. L'organisation était excellente, le restaurant "TOP" et vos informations diverses ont été très appréciées.
Notre Président, notre Directeur Général, et toute l'équipe ont également été ravis.
David & Amandine je n'hésiterais pas à revenir vers vous pour tous autres événements à Londres…. !!
Bonne journée et bonne continuation !!
—
P. OLLIER
Les Nouveaux Constructeurs
Tour Montparnasse
75755 PARIS Cédex 15″